Our Future is Public Conference: From Global Inequalities to Social, Economic & Climate Justice
November 29, 2022 - December 2, 2022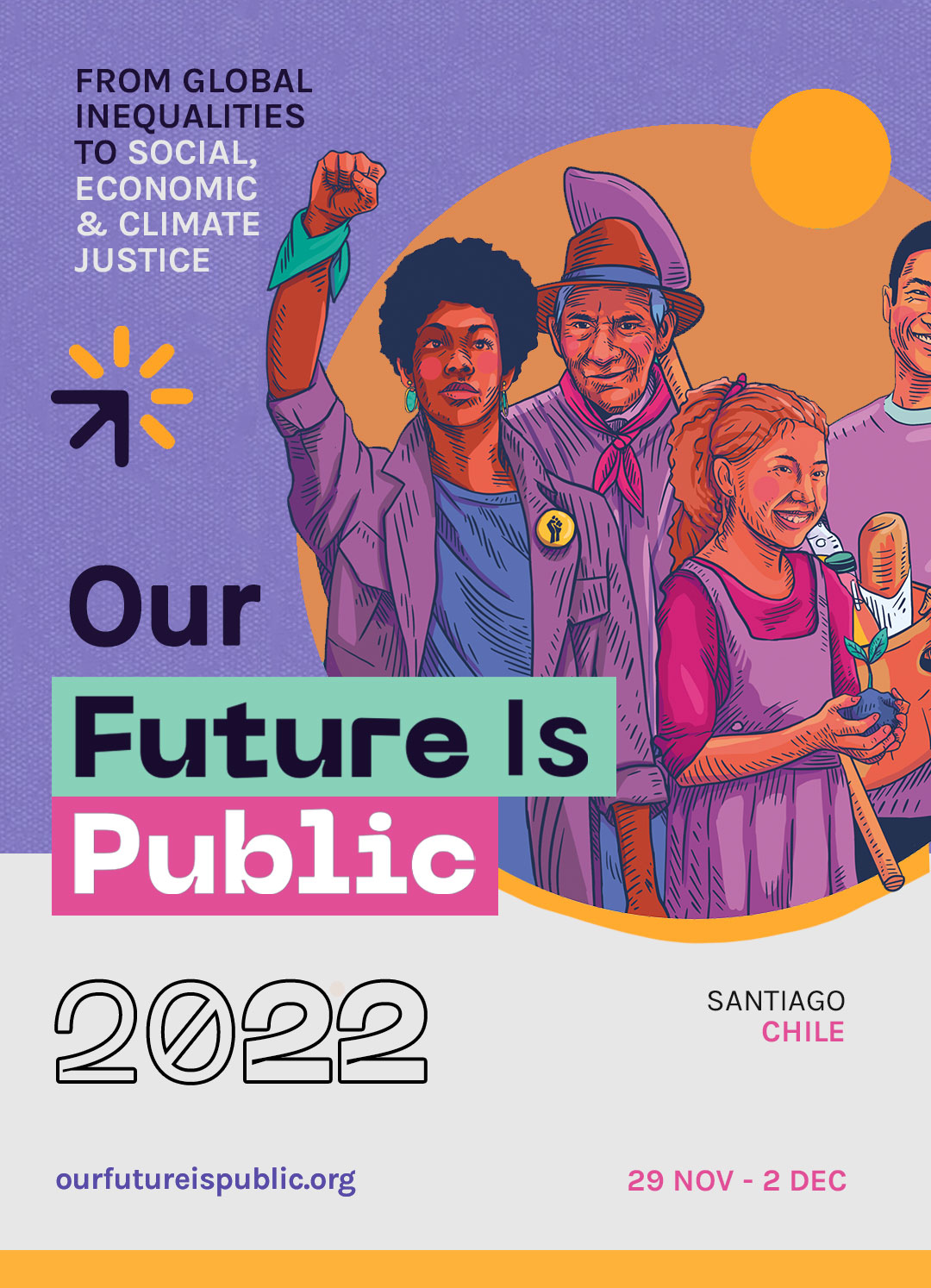 As part of a broader campaign "Our Future is Public", social movements, politicians, trade unions and civil society organisations from all over the world will gather in Santiago, Chile, for a 4-day Conference aiming at developing strategies and narratives to strengthen public services for the realization of economic, social and cultural rights and tackle the effects of climate change.
The Conference builds upon prior events that culminated in the Global Manifesto on Public Services entitled our Future is Public.
The Our Future is Public Conference aims at raising public consciousness and building political momentum regarding the importance of robust and innovative public services for guaranteeing human rights and facing the challenges of the 21st century. In addition to this, it represents an opportunity to build and reinforce collaboration between actors and movements to strengthen public services, develop common narratives on critical issues and decide on joint sectoral and cross-sectoral strategies.
The Conference has four cross cutting themes:
Economic, tax and debt justice and financing universal public services
Climate justice, food justice, decolonisation, Indigenous Peoples Rights and just transitions;
Feminist alternatives and gender-transformative care services; and
Democratic ownership, community collaborations and reimagining government.
It also has sectoral discussions on education, health, water, transportation, energy, waste, care, economic justice and social protection, food systems and agriculture, housing. The outcomes of the sectoral discussions will feed the cross sectors.
The organisation of the Our Future is Public Conference is based on the following principles:
Collectivising knowledge: bringing different expertise and experience together to help each other to understand a big picture.
Non-extractive participation: promoting collective ownership of the process and achievements.